P-160 Indoor Wash Rack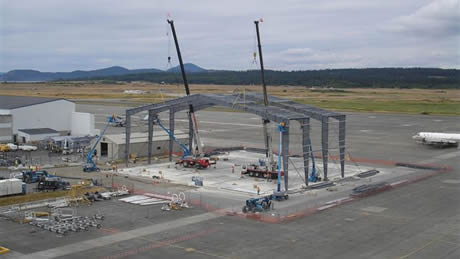 The P-160 Indoor Wash Rack project consisted of the design and construction of a new aircraft wash facility at the Naval Air Station on Whidbey Island. The wash rack, a Varco-Pruden pre-engineered structure, was designed to accommodate aircraft as large as the Boeing 737-800. In addition, the project included paving, utilities, and security fencing for the facility.
Customer
Naval Air Station Whidbey Island, WA
Contract Amount
$8,515,870
P-403 Ocean Engineering Support Facility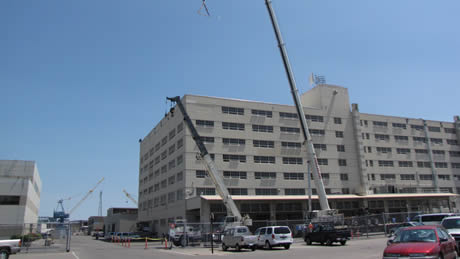 The Ocean Engineering Support Facility design-build project involved the renovation of the 7th floor of building 467 to expand the Ocean Engineering Department at Naval Base Kitsap-Bremerton. The renovation included security sound attenuation in perimeter walls, new floor coverings, new electrical power service, installation of Navy-Marine Corps Internet (NMCI), and more.
Customer
Naval Base Kitsap-Bremerton, WA
Contract Amount
$6,018,159
Hazardous Materials Warehouse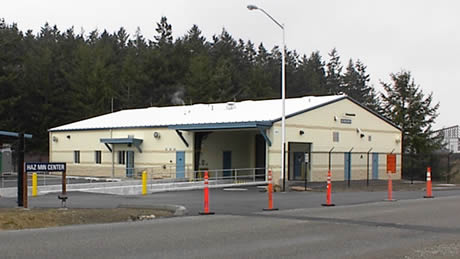 The Hazardous Materials Warehouse project required the construction of a 5,550 sq. ft. Hazmat structure at NAS Whidbey Island. The build also included the construction and installation of 250 linear feet of metal shelving, an integrated fire protection system, concrete warehouse ramps, and full site utilities (sewer, water, natural gas, and electricity).
Customer
Naval Air Station Whidbey Island, WA
Contract Amount
$1,607,250
Overhaul MDW Pumps and Suction Sluice Gates, Dry-dock #6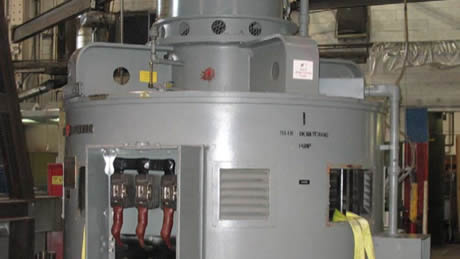 This project included the replacement of three dry-dock sluice gates which, in turn, required operators, an overhaul of three main dewatering pumps, and an overhaul of two main dewatering pump motors. The schedule for this project was extremely tight. But even with ten customer-initiated modifications to the project, we finished one month earlier than scheduled.
Customer
US Navy, Bremerton, WA
Contract Amount
$7,194,509
P-903 Anti-Terrorism/Force Protection Improvements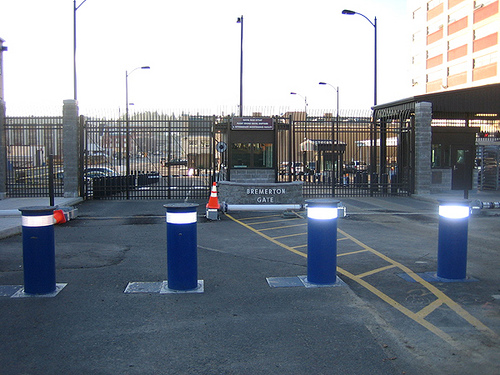 Coordinating with the City of Bremerton, Washington State representatives, and Navy contracting personnel, we improved and enhanced Anti-Terrorism/Force Protection at the Puget Sound Naval Shipyard by installing new security fences and lighting, a new First Avenue entrance security gate, blast-resistant window glazer for building 290, and incidental related work. P&L self performed the project management and scheduling, onsite supervision, safety, and quality control.
Customer
Puget Sound Naval Shipyard, Bremerton, WA
Contract Amount
$5,514,954
Skagit Valley Hyundai Dealership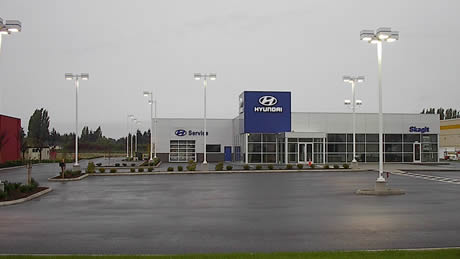 As the prime contractor, P&L constructed the new 14,000sf Skagit Valley Hyundai Dealership which involved providing and constructing a Varco-Pruden pre-engineered steel building, facility improvements, development of utility infrastructure, and site improvements.
Customer
Kevinne Wilkins, Skagit Crossing, LLC, Manager
Contract Amount
$2,607,108
FY08 Army Growth Project, Ft. Lewis, WA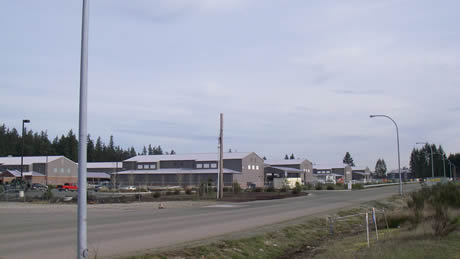 Working as a subcontractor, P&L designed, supplied, and erected 12 pre-engineered steel buildings at two separate locations. The project included two Medium Company Operation Facilities (29,000sf), one Large Company Operation Facility (40,000sf), one Medium Company Operation Facility Administration Module (8,000sf), one Company Operations Facility Readiness Module (21,000sf), and related Hardstands.
Customer
M A Mortenson Company
Contract Amount
$7,231,587
FY08 SOF Battalion Support Complex, Ft. Lewis, Washington
As a subcontractor, P&L designed, supplied, and erected four pre-engineered steel buildings. The buildings consisted of a Tactical Equipment Maintenance Facility (37,000sf), Maritime Operations Facility (18,000sf), HAZMAT Building (6525sf), and a POL storage Building (1000sf).
Customer
M.A. Mortenson Company
Contract Amount
$2,438,886